Junction Kitchen & Lounge
A Culinary Treasure Among Nampa Restaurants
At the intersection of incredible flavor and exceptional service, Junction Kitchen & Lounge serves up a variety of creative comfort foods sure to satisfy any sized appetite. From "Build Your Own Burger Nights" to specialty drinks, our signature cuisine and cocktails, from our full bar, are locally inspired and unanimously enjoyed. If our Streetcar BLTs and Trolley Line French Fries are on the wrong side of the tracks, then we don't want to be right!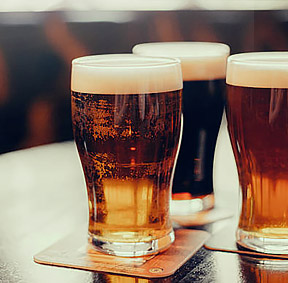 Hours
Monday – Saturday | 5 pm to 10 pm*
(Closed Sunday)
*Closing hours may fluctuate.
Junction Bar
Aside from incredible appetizers, entrées and desserts, Junction Kitchen & Lounge also features a full bar. Hand crafted cocktails, craft beers, signature drinks and a variety of local and fine wines are all available; and our savvy bartenders will be happy to help you put the perfect pairing together to accompany your meal.